2022-23 West Allis Home Upgrade Program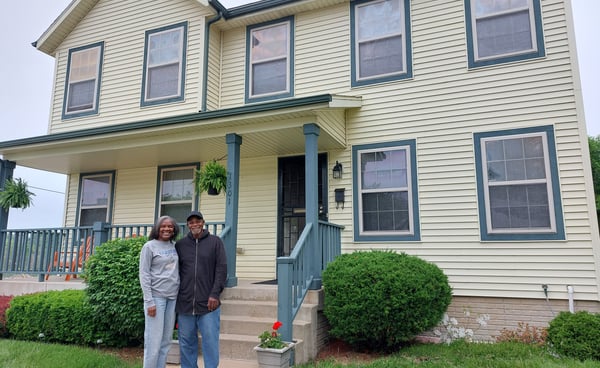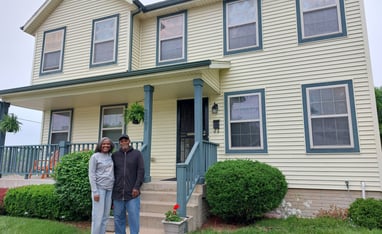 Thanks to the efforts of the Wisconsin Public Service Commission, Revitalize Milwaukee, City of West Allis, Inflation Reduction Act and others, Green Homeowners United is proud to assist local residents in accessing a limited number of grants and no-interest loans to upgrade the homes of moderate income: seniors (over 60), people with disabilities and veterans to help reduce energy bill burdens.
These funds can include:
Insulating attics & basements

HVAC tune ups and smart thermostats

Safety and health home improvements

Water & electricity saving improvements

And sometimes more!


Two ways to qualify for upgrades
This program is designed to help those experiencing high utility bills have a way to reduce them by making the home more energy efficient. 9 out of 10 attics are estimated to be under-insulated, and too many homes are drafty, leaking warm air out in the winter and allowing humid air in the summer. This impacts our energy bills, our planet and residents' health.
Option 1 - if you are a resident of West Allis (anywhere in the City) and you are either over 60 years of age OR have a documented disability (in some cases veteran status also qualifies you. Additionally, you must be under the income limits listed below
Up to $7,800 grant to insulate attic and make the house less drafty

Up to $8,000 grant for an air conditioner that can both cool and heat the home (called a "heat pump")

$10,000 financing at 0% interest for basement insulation & draft sealing to make the basement look more finished, brighter, dryer and warmer, with $8,000 forgiven after 1-2 years

Up to $30,000 in additional optional 0% financing for other home improvements such as windows, repairs, lead abatement and more. No minimum monthly payment required until the home is sold for seniors or people with disabilities below this income
Option 2 -if you are a resident of the City of West Allis AND you live in either of these neighborhoods within the City. Neighborhood 1, Neighborhood 2.
How to Sign Up:
Click here to schedule a phone call to go over the program, or call Kevin at Green Homeowners United: (414) 604-6450‬
What if I am above that income? (Option 2)
We believe that all homes can and should be upgraded to be energy efficient. Both for the homeowner as well as the planet. While our grant is focused on those mentioned above, Green Homeowners United can help you navigate other options, including the City of West Allis' Residential Rehab program
Why green financing? - unlike some home improvement projects, making your home more energy efficient has the benefit of reducing you other monthly expenses by reducing utility bills (gas, electric, water & sewer), meaning that investments now can pay for themselves, over enough time.
City of West Allis can help you access the new Inflation Reduction Act's home energy incentives - up to $25,000 in low interest (3%) financing for projects such as those that save on your utility bills, up to 15 year, with no payments during first 2 years required to help keep money in your pocket now to combat inflation.

Give your basement walls a more finished look with white rigid insulation that resembles drywall, but is waterproof and a fire barrier. Insulating the basement walls makes the whole home warmer & dryer!

Doing so unlocks $4,000+ off a new furnace or attic insulation/sealing (average cost of each, $4,000, so effectively free*! Actual cost based on size of home. Energy assessment required)

Also, opportunity to qualify for up to $1,200 federal tax credit from the Inflation Reduction Act!