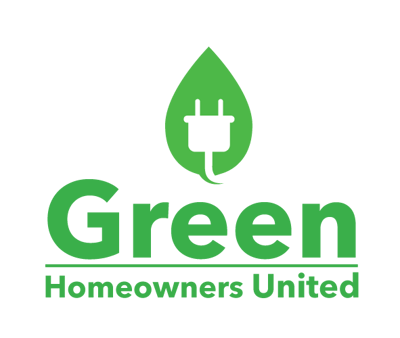 Unlocking Carbon-Cutting Upgrades through Green Refinancing and Mortgages
We started with a dream: help as many people as we can upgrade their home to make it green and more energy efficient.
Luckily, there is an awesome financial tool to do this: Green Mortgages. Both new and existing homeowners with mortgages can finance these upgrades over the life of their mortgage.
We care about this deeply because wasted energy from homes is the top collective contributor to carbon emissions, more than vehicles, and it is largely within our individual power to fix now.
Think of a Green Mortgage like buying an electric vehicle, but with even bigger impact. You're financing your future and living your values, and it's available to you as a solution right now. But unlike a car, your house is producing and potentially wasting energy 24/7.
For people in the market for a home, a new Green Mortgage is an awesome tool to bundle in energy upgrades. Getting pre-approved with a mortgage lender is the first stop on the journey.
This is exactly what Green Homeowners United co-founders Kevin and Sadie did with their 1956 West Allis home they purchased in 2019. Soon after moving in, a grid of 17 solar panels was installed, their attic was insulted, and a new electric water heater that would use their new solar generated energy. The cost was fully bundled into their mortgage, and the energy savings give them in a net positive.
Green Homeowners United helps you through every step of the process, starting with working with the financial institution of your choice. Once you've found your new home, we conduct an Energy Assessment of the home (around the same time as your inspection) and we make a plan with you for upgrades that make sense. We coordinate the various installers and contractors so that when you've closed, we can come in and upgrade your new home!
If you're looking for a Green Realtor, we have several phenomenal ones we can recommend. Please click here for a full list!
Existing Homes with Mortgages
Green Mortgages aren't just for when you buy a home. If you still have a mortgage on your home you can convert to a Green Mortgage and bundle in your energy efficiency updates.
Think of it as a Green Refinance to your mortgage. The process works similarly, but you get to upgrade the home you live in now! We guide you and work with your Green Mortgage lender (ask us for a list of banks/credit unions!)
We start with an Energy Assessment of your home to pinpoint scientifically where energy is being lost and wasted. We work with you to determine what upgrades will save the most energy. Then, we work with your financial institution to create a plan for your Green Mortgage.
If a Green Mortgage isn't the route you want to go, there are also some great financial options for upgrading your home. We aren't a financing company, we are here to guide you through the process to make it easy for you to live your values.
You Can Have a Global Impact
We believe that far more needs to be done to cut carbon emissions, and there is a huge opportunity to do so in a way that helps every-day Americans: residential energy efficiency. Between new inventions, techniques and rising bills, just about every home could improve their efficiency and save on their utility bills (electric, gas & water) in the process.
According to climate experts, it is also the #1 way to cut carbon emissions of all the things that society can do (even more than make every car on the road electric!). We believe that everyone can fight climate change at home and can be rewarded for doing the right thing, with lower bills than before. That is why we specialize in making it possible for all people to access the means of doing the right thing by the planet and their pocketbook.
If you're in the market for a phenomenal realtor who understands the Green Mortgage process, we highly recommend these Green Realtors:
We're happy to work with any realtor, and we are always looking for realtor partners throughout Wisconsin. If you are or know of a realtor we should connect with, please send us a message here!
Green Homeowners United works with mortgage lenders to understand and offer types of green mortgages. The following are a list of lenders we have confirmed offer a type of green mortgage. Contact us to learn who at each institution to contact, what type of green mortgage they offer and what their rules are:
Associated Bank – available throughout the Midwest

GreenPenny – available in Wisconsin, Iowa, Illinois, Minnesota and Missouri

Merchants Bank – available throughout the Midwest

New American Funding – available in all 50 states

One Community Bank – available in Wisconsin

Prime Lending – available in all 50 states

TriCity National Bank – available in Wisconsin
And more! If you think your lender does, or could, offer a type of green mortgage, please contact us