Doing right by people and the planet
New Report: Tens of Thousands of Wisconsin Homes Eligible for Significantly Subsidized or Even No-Cost Energy Efficiency Improvements from Inflation Reduction Act
This "Energy Efficiency Day", energy efficiency advocates share new research showing how many homes by metro area of the state will qualify for no/low-cost heat pumps to replace air conditioners and heavily subsidized energy efficiency improvements
In a media call held on the 7th annual Energy Efficiency Day nationwide, Green Homeowners United released new research showing the substantial energy impact from the Inflation Reduction Act on moderate income households. The call was joined by State Representative Supreme Moore Omokunde and Climate Power. Click here to see the report.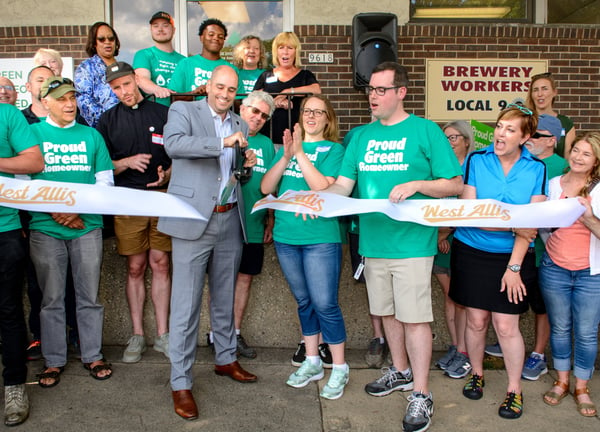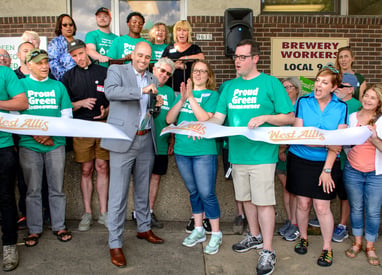 West Allis Mayor Dan Devine cuts the ribbon with Green Homeowners United's team, various Green Homeowners, family, and partner organization representatives.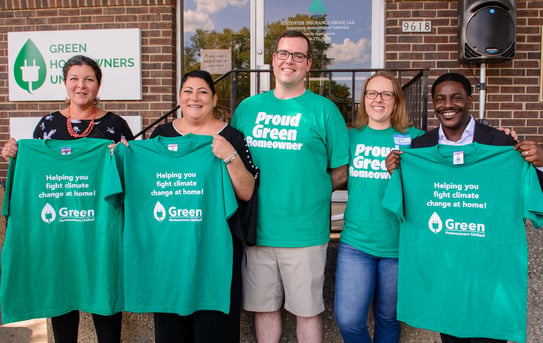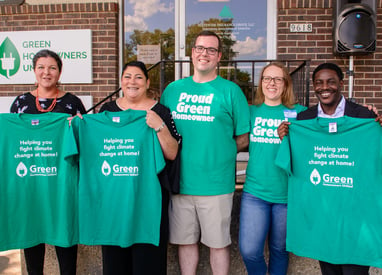 Thank you so much to everyone who attended our Open House and Ribbon Cutting! It was an awesome day filled with demonstrations, networking, and fun.
A special thanks to all the government and elected officials who joined us!
Public Service Commission chairwoman Rebecca Valcq

Wisconsin Housing & Economic Development Agency Secretary Elmer Moore Jr

Milwaukee County Executive David Crowley

City of West Allis Mayor Dan Devine

State Representative Kalan Haywood

State Representative Supreme Moore Omokunde

State Representative Sara Rodriguez

State Representative Evan Goyke

State Representative Chris Sinicki

State Representative Robyn Vining

City Alder Angelito Tenorio

City Alder Danna Kuehn
Pictured (left to right): Public Service Commission chairwoman Rebecca Valcq, Revitalize Milwaukee CEO Lynnea Katz-Petted, Green Homeowners United's Kevin Kane and Sadie Tuescher, Milwaukee County Executive David Crowley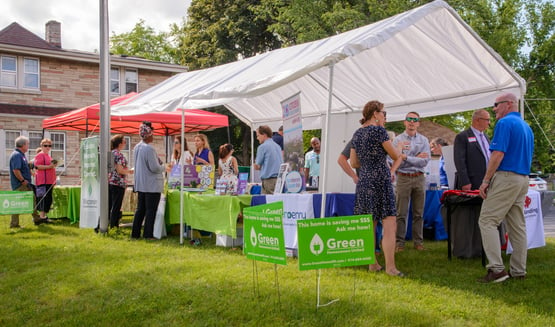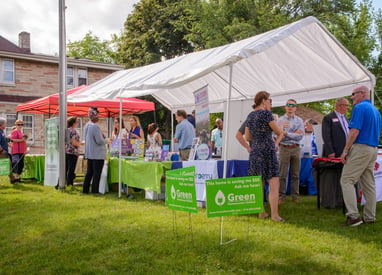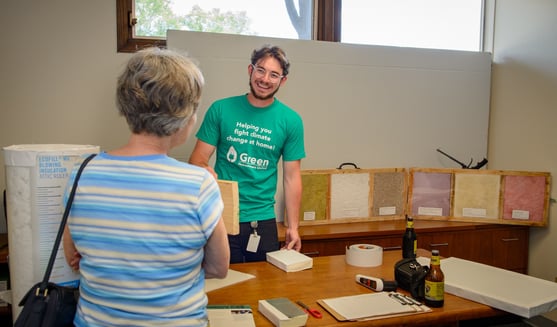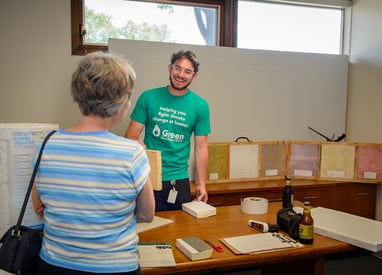 Pictured: Green Homeowners United's Harrison Phillips demonstrates the different kinds of insulation for attics and basements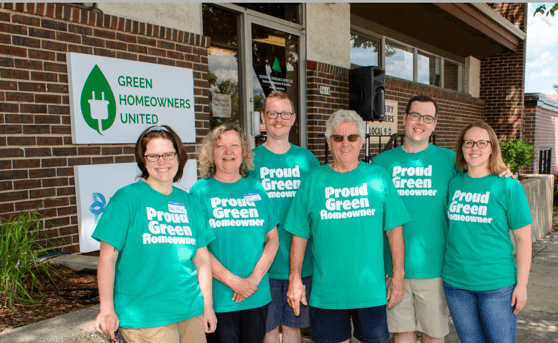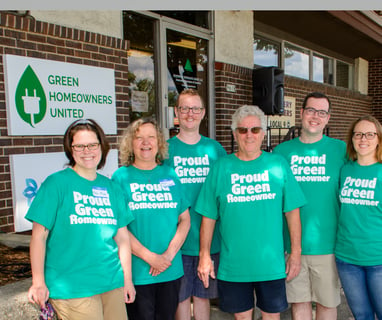 Green Homeowners United is a family owned and operated company. Pictured (left to right): Anna Olson, Karen Tuescher, Tyler Tuescher, Ted Tuescher, Kevin Kane, Sadie Tuescher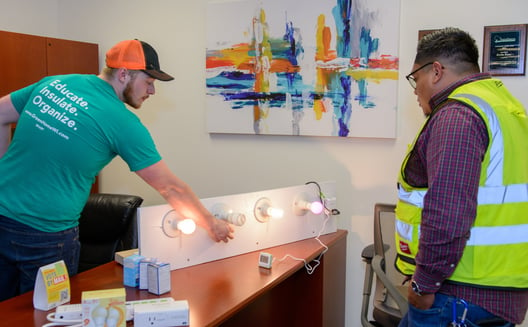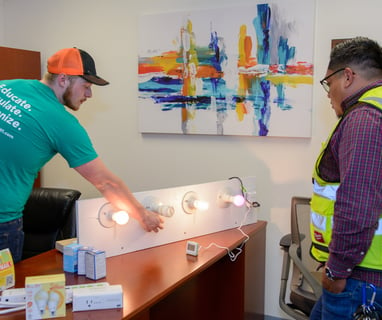 Pictured: Green Homeowners United's Jack Phillips explains different lighting options and their energy usage and heat output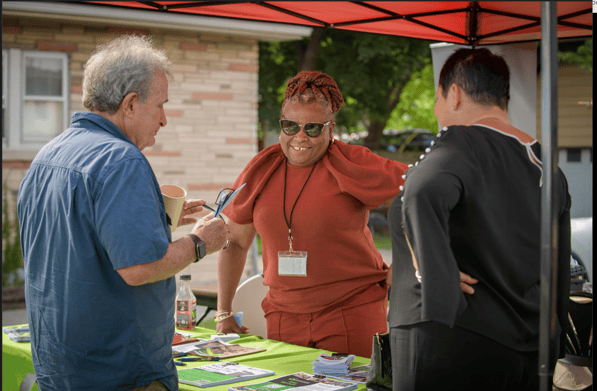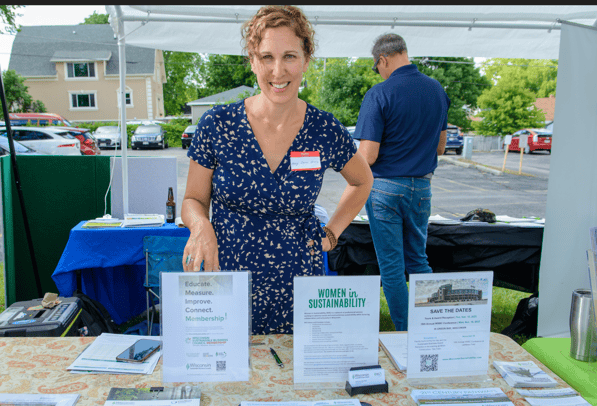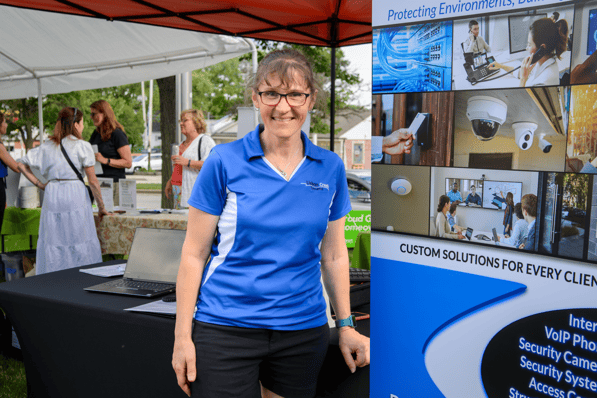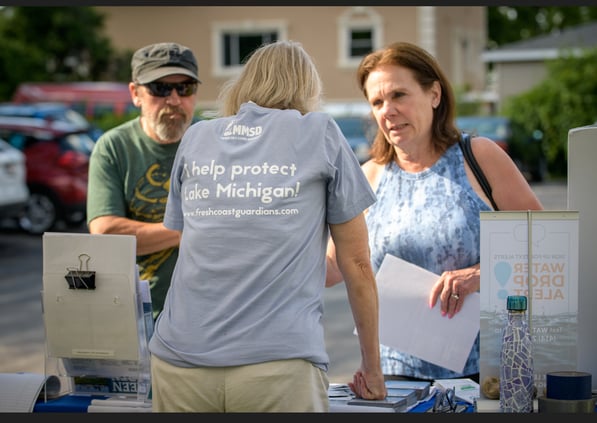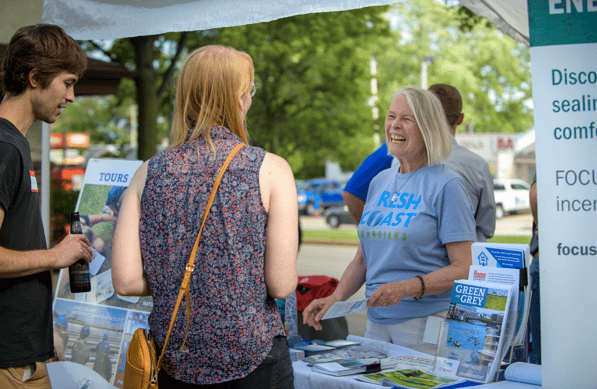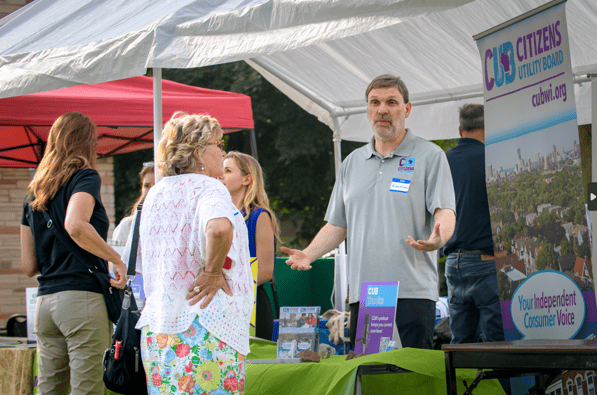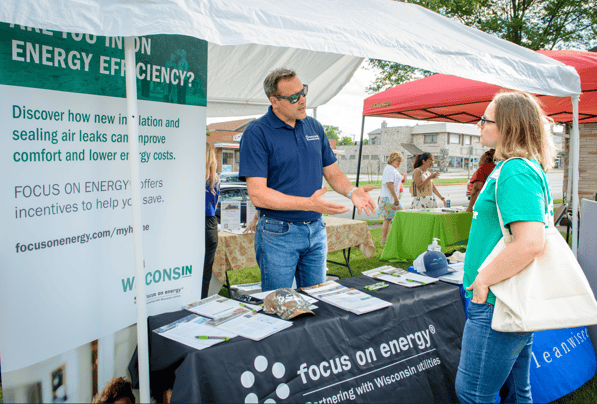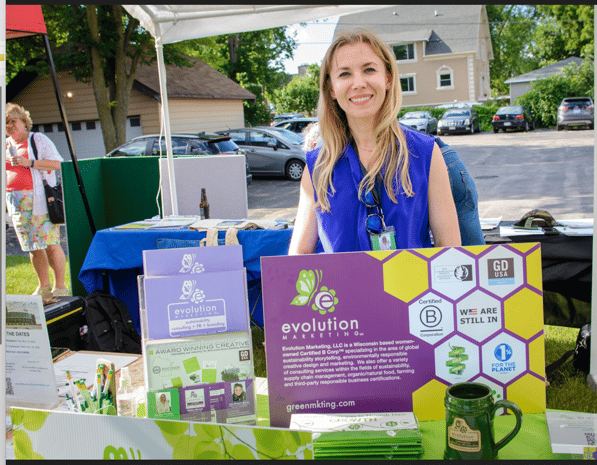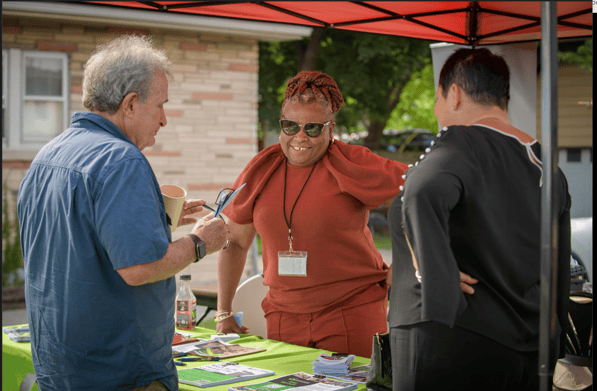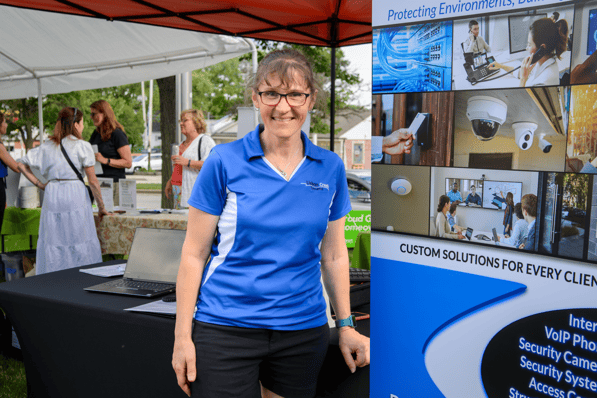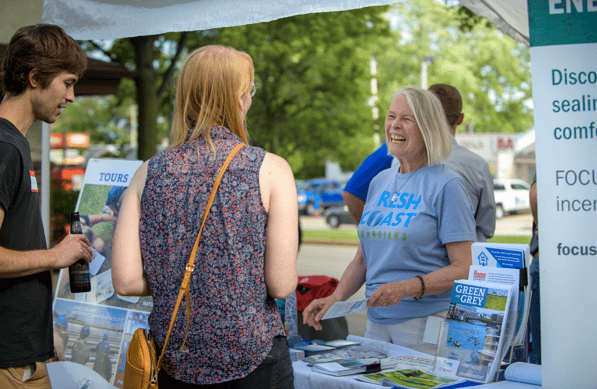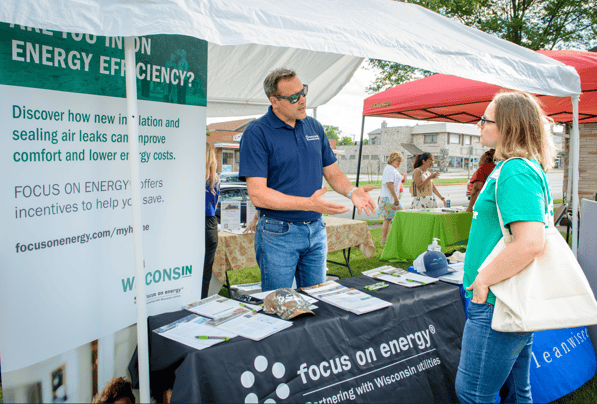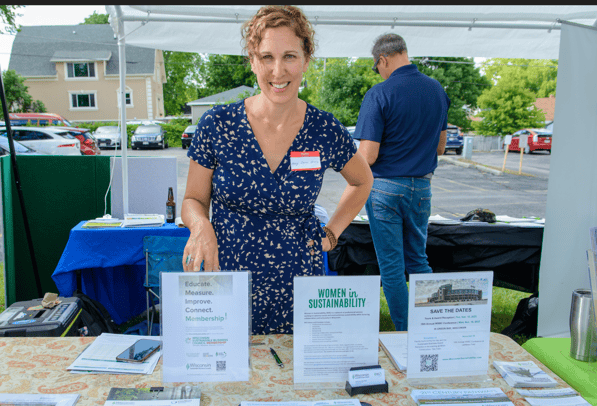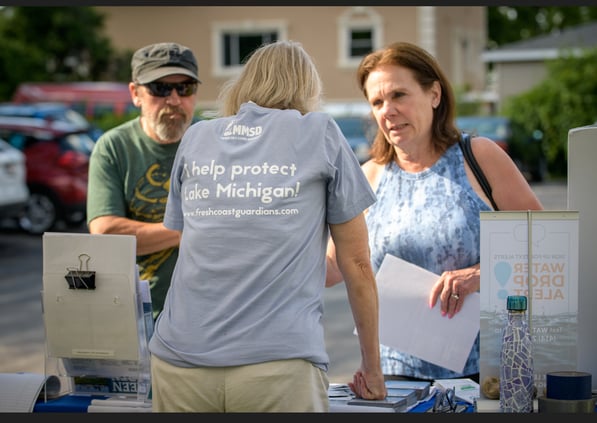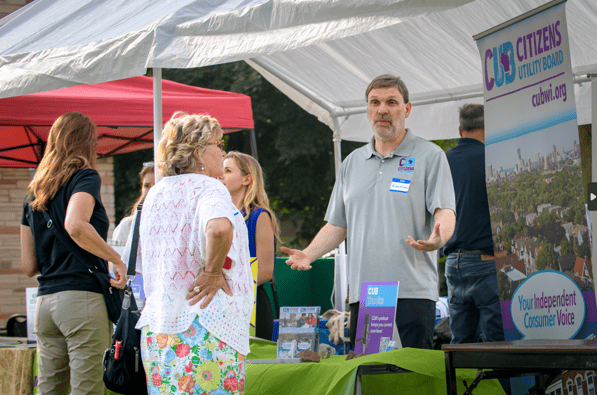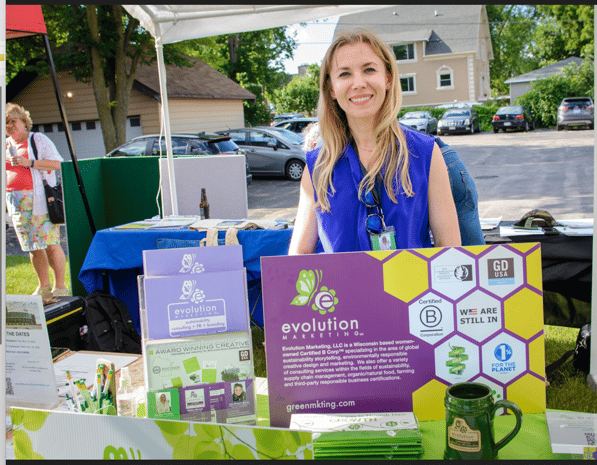 Thanks to all our friends and organizational partners who tabled at our open house. These organizations care about environmental sustainability.
Green Homeowners United team and partners were featured on FOX6 News Milwaukee's Wake Up morning show ahead of our Open House on Tuesday July 12th. Watch to see what we do and why!
Special News From Our Open House
Shout-out to City of Milwaukee's Environmental Collaboration Office (ECO) for creating a new video promoting the benefits of getting an energy assessment of your home, featuring both green homeowner Steve & Ann O'Connell as well as Green Homeowners United's Kevin Kane!
We offer a variety of services from evaluation to completing energy-efficient upgrades to your home.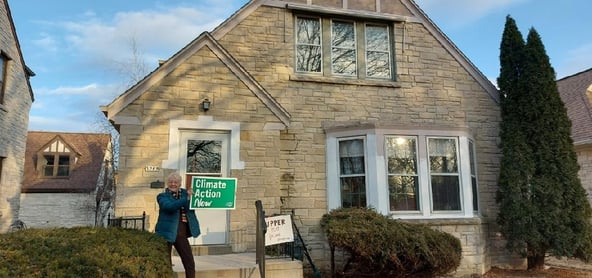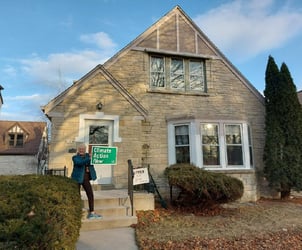 We're on a mission: help thousands of people reduce energy waste in their home and cut carbon emissions.
Our team of energy experts, contractors and homeowners are excited to welcome you to what we believe is the most important means of fighting climate change there is, all while making your utility bills smaller and increasing your comfort at home.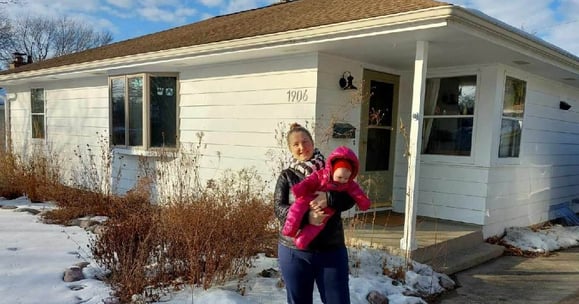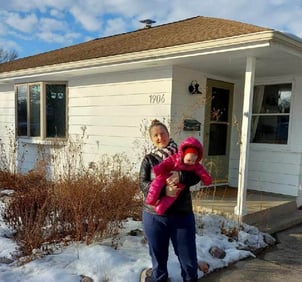 Green home upgrades are all about increasing the efficiency of your home. By reducing wasted and lost energy, our goal is to help decrease your utility bills.
We use scientific evaluation methods to give your home a Home Energy Score and recommend upgrades to your home to reduce your utility bills and help you go green.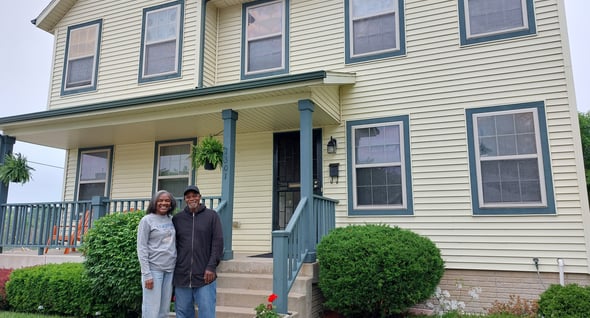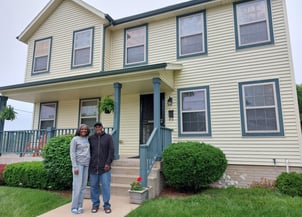 Many homes feel drafty or have cold pockets, causing you to have to crank up the heat or AC due to inefficiencies. These areas of lost energy can be upgraded or fixed to make sure your home is effectively circulating air without wasting it out of gaps, cracks, or exposed foundations and attics.
"Green Homeowners United makes it easy and convenient to do the right thing. You can invest in climate-saving home renovations without increasing your monthly bills! They do the analysis to make sure that your utility savings cover the increase in your mortgage payments. It's a win-win!"
- Cheryl M
"I am SO thankful to have been connected with Green Homeowners United. I only have a couple of months of comparison, but so far, after insulating my attic (with more energy efficiency projects to go) I am using a THIRD less natural gas to warm my home. I completed the project with $0 upfront cost and now I am saving monthly both on my mortgage and on my utility bill. Combating climate change doesn't have to cost an arm and a leg, it can even save you money."
-Kate B
"Our home is so much cooler, quieter, and less humid thanks to the speedy work of the Green Homeowners United team! In just two days they provided extensive air sealing and insulation services, the cost of which is already paying for itself in energy savings!!! And, WOW, can we feel the difference!!!"
- Heather T
"I highly recommend this program to anyone who wants to increase the energy efficiency of their home and reduce their usage of fossil fuels. You will have excellent support, lower energy bills and a lower monthly mortgage payment."
- Deb W