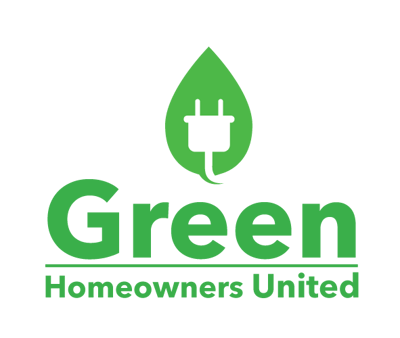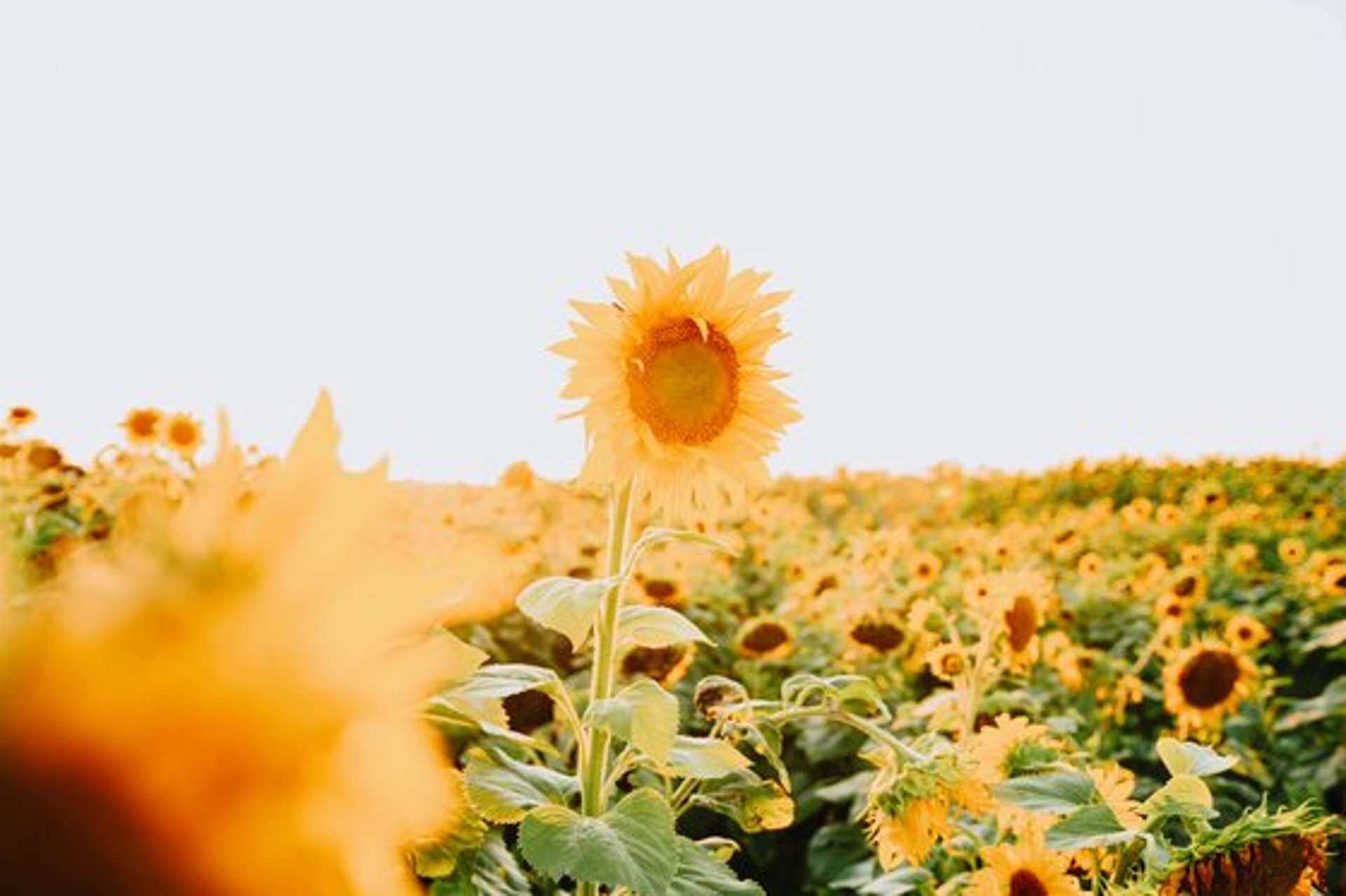 Green home ownership is just a few steps away
The first step towards cutting both carbon emissions and energy bills at home is to determine where the home could most benefit from upgrades.
Should we focus on solar panels, new windows, an energy-efficient water heater, insulation or making the home less drafty? That is what home energy assessments are all about.
More and more people want to live in energy-efficient homes and homes with a clear roadmap for becoming energy-efficient!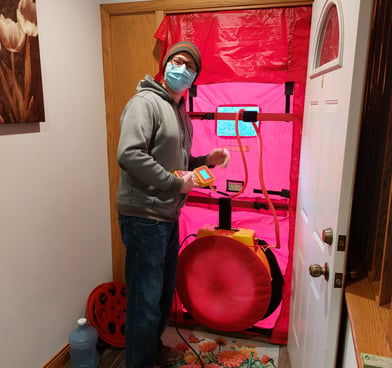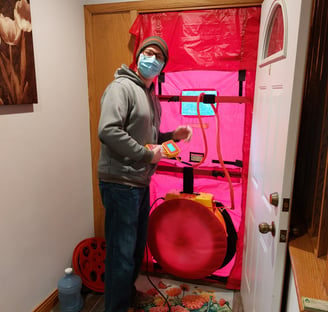 Energy Assessor Tyler demonstrates how a blower door works at an event at Evolution Marketing
Energy Assessment Options
Getting an assessment of any kind may increase your home's value by an average of 2.7% or $4,000! *
Standard Assessment
$350
Standard energy assessments look at everything from your windows to your water heater to your insulation, gathering measurements throughout the home. After calculating the impact of different improvements we will schedule a video call to go over the results together and walk you through your options! Now eligible for a $105 federal tax credit, and can make someone eligible for up to $4,000 in federal rebates for home improvement! Final cost after federal tax credit: $245.
Advanced Energy Assessment
$500
Advanced energy assessments cover everything mentioned above, but also include a series of extra diagnostic tools to go further in depth on your home. These includes, but aren't limited to, a "blower door" that measures the air leakage in & out of your home from outside (and where) and combustion safety tests of gas appliances, to name a few. Now eligible for a $150 federal tax credit, can make someone eligible for up to $4,000 in federal rebates for home improvement, and can unlock Focus on Energy rebates of $450-750 when air sealing your home together with wall/attic insulation! Final cost after federal tax credit: $350.
Health/Comfort Indoor Air Quality Test
additional +$295
Indoor Air Quality (IAQ) tests can be add-ons to either standard or advanced energy assessments of your home. With IAQ tests we leave monitors around your home for 5-7 days that measure humidity, volatile organic compounds, carbon dioxide levels, radon and more. They can help you identify why certain rooms are uncomfortable or if there are possible health concerns.
According to the EPA: "a growing body of scientific evidence has indicated that the air within homes and other buildings can be more seriously polluted than the outdoor air in even the largest and most industrialized cities."
Eligible for $150 federal tax credit and can unlock rebates as described above!
We take all precautions with assessments, including sanitizing, distance, masks and everyone affiliated with Green Homeowners United is fully vaccinated.
* - Based on a review of research by Freddie Mac showing homes with energy rating from an assessment are linked to an increase of buyers' willingness to pay at time of sale by an additional 2.7%, assuming a home price of $186,000 and taking of 80% of result to account for overestimation.
These prices cover the costs of these services, you can read more here
Energy Assessor Tyler sets up the blower door